North Carolina Wills, Trusts & Estate Planning
Let's be honest. No one enjoys thinking about disability or death. Yet, developing a comprehensive estate plan is one of the most important steps that you can take to protect yourself and your loved ones. Consider that when you fail to plan, you risk leaving it to others or North Carolina law to make critical decisions that will impact your children, family, finances, and legacy.
At Starrett Law Firm, we work closely with you at the outset to develop a full understanding of your interests and goals. We then help you create a holistic and customized estate plan that protects what matters most. And we will be here for you through life's twists and turns to ensure that your estate plan remains up-to-date.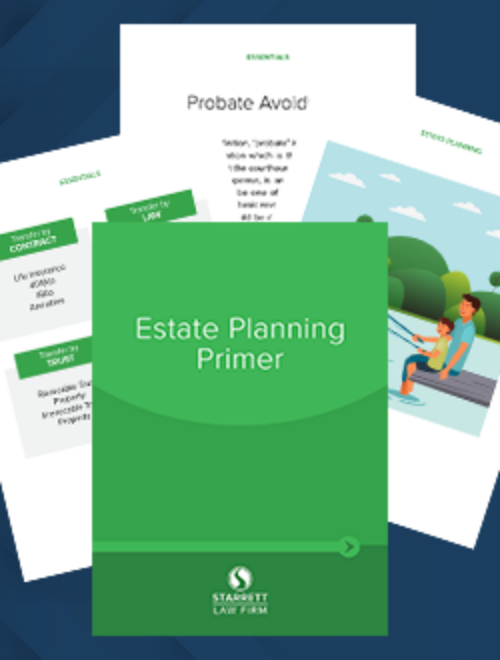 Get your FREE Planning Primer now!