Everplans: An Easy Way to Share Your Estate Plan!
Estate planning answers the questions all of us have about "What happens if…" and puts critical decisions impacting our children, family, finances, and legacy in writing. But for true peace of mind, it is critical to arrange for the sharing of your estate plan and other important information, should the unthinkable happen. Introducing Everplans.
An Everplan is a secure, digital archive containing documents, wishes, passwords, and other details your loved ones will need should something happen to you, minimizing hangups. Since access by your loved ones and trusted advisors can make all the difference in a time of need, we have partnered with Everplans to offer our clients this complimentary tool as a value-added service.
What is an Everplan from Everplans on Vimeo.
Organize your vital documents and final wishes.
Everplans walks you through what you'll want to leave behind, giving you the opportunity to list and explain your final wishes. With Everplans, you'll:
• Be certain you don't miss a key document or piece of information.
• Make sure your loved ones and beneficiaries know who to contact with questions.
• Give special instructions on things like taking care of a family pet.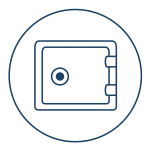 Store all your information securely and in one place.
Everplans operates like an electronic family vault, allowing you to keep a scanned copy of your information in a totally secure – yet instantly accessible – location.
• You'll receive a personal email from us with a unique link to your Everplan.
• Click the link, and you'll be guided through the setup process.
• Once your account is set up, just follow the steps to complete your plan.
Learn more about the security of Everplans at https://www.everplans.com/everplans-security.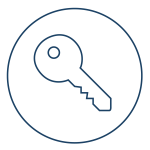 Share only what you want and designate who gets to see it.
Everplans prompts you to select "deputies" – family members, other loved ones, and trusted advisors – who can access your documents and information.
• Choose your deputies.
• Designate which deputies have access to which documents.
• Rest assured that your estate plan and other details will be known.
Request Your Free Everplan Today!
Simply contact us and we'll help you set up your new account.
Disclaimer: We have contracted with Beyondly, Inc. to make Everplans available to our clients. We assume no responsibility for any aspect of your use of Everplans.
Have questions? We can help!